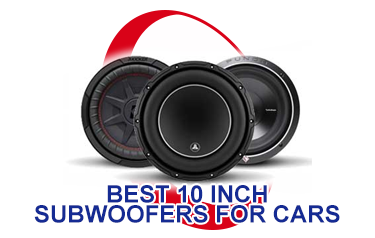 Best 10 Inch Subwoofers for Cars
---
10 inch subwoofers are one of the most popular subwoofer sizes for cars. These subs deliver tight, punchy bass, and handle enough power to deliver true, sub-bass output. There are so many different options out there and it can be a challenge to determine which subwoofer is right for your vehicle and your installation.
There are several different tiers and types of subwoofers and the right subwoofer will depend on your budget, your amplifier, your vehicle, and how much cargo space you want to keep or sacrifice for the sake of bass. We are here to provide an honest opinion and to also steer you in the right direction. We aren't a media company or an affiliate site that is trying to redirect you somewhere to sell you something because that's what the "other guy" sells or stocks. Instead, we are online authorized to sell the best products from the best car audio brands in the world. If a list is linking to a Boss, Pioneer, or Pyle subwoofer in their "Best Of" List, are those really the best?
In this guide, we will walk you through our favorite products and you can always call, email, or chat with us if you have any further questions with choosing the right 10 inch subwoofer for your vehicle.
#1 Overall 10 Inch Subwoofer
JL Audio 10W6v3-D4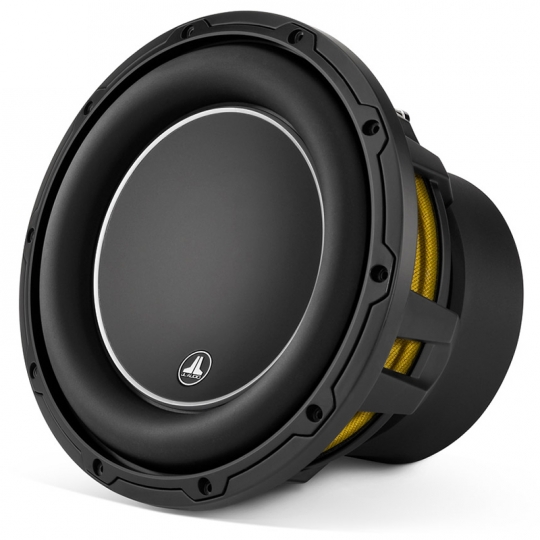 The JL Audio 10W6v3-D4 is our favorite 10 inch subwoofer. JL Audio is known for their subwoofers and the 10W6v3-4 is our favorite. Yes, the W7 is the top of the line and it handles more power it's more expensive, but it lacks the "punch to your chest" that the W6 offers. These subwoofers hit incredibly hard and need very little air space when you compare them to other subwoofers with similar power handling. The JL Audio subwoofers just sound better. You get what you pay for and the output from this subwoofer is simply unmatched. These subwoofers only come in a single 4 ohm voice coil, so you will need a high power amplifier if you are only running 1 subwoofer or you can run 2 subwoofers to a 2 ohm load and a 1000 watt JL amplifier will sound incredible.
---
Best 10 Inch Subwoofer Value
Rockford Fosgate P3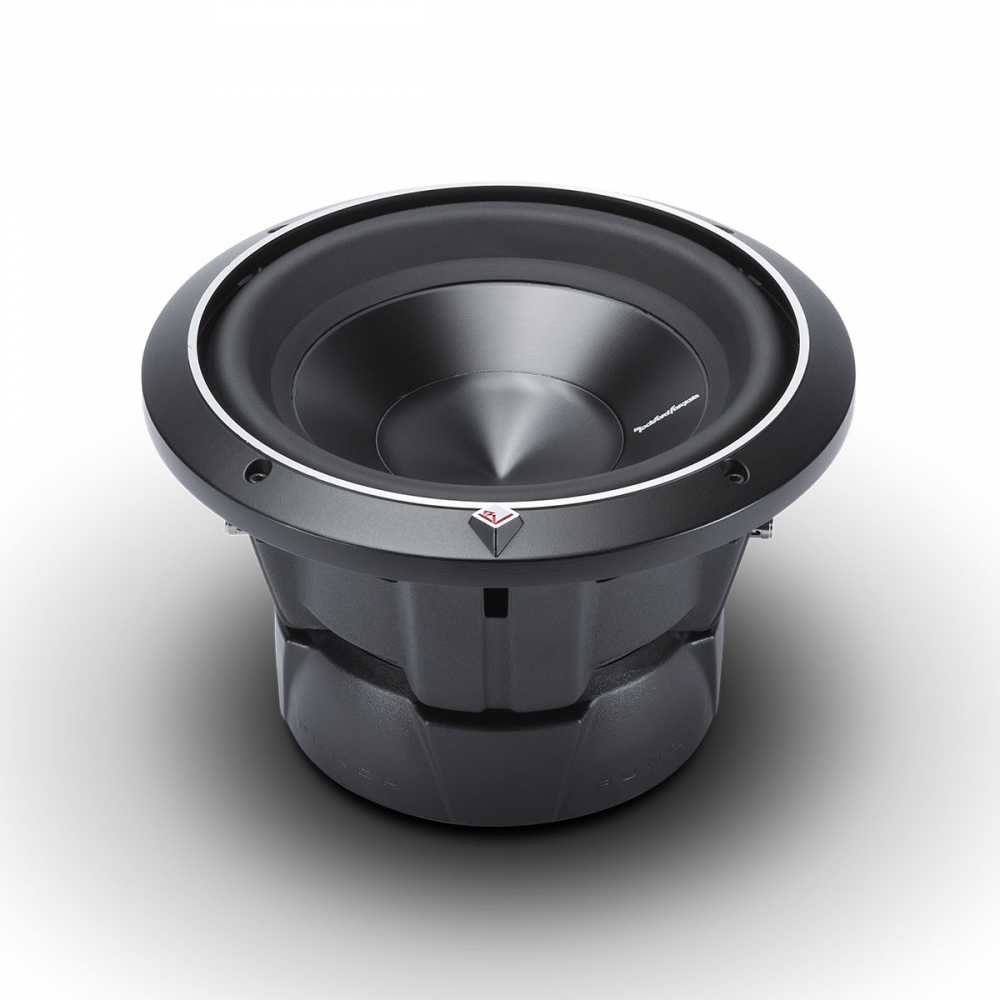 It is really hard to pass on the Rockford Fosgate P3 10 inch subwoofers. These subwoofers can handle a ton of power and for the money, you will not find better output. Yes, the 10W6 is probably more accurate, but if you are a bass head and looking for the hardest hitting bass for your money, the Rockford Fosgate P3 10 inch subwoofers will deliver. The P3 is available in both 2 ohm and 4 ohm DVC models, allowing you to wire your subwoofer(s) to 1, 2, or 4 ohms, regardless of how many subwoofers you install. This will allow you to maximize the power output of your amplifier and you have the option if you want to go down to a 1 ohm stable amplifier with a single subwoofer. From an enclosure standpoint, the P3's work with both sealed and ported enclosures and while they need some air to breate, it isn't any crazy.
---
Best Performing Mid-Level 10 Inch Subwoofer
JL Audio W3v3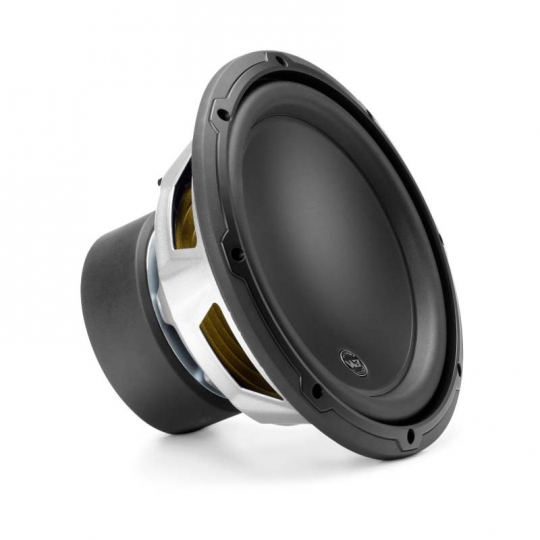 So if you are ready to move out of entry-level subwoofers and get yourself something that can handle some power, the JL Audio W3v3 is an ideal step-up subwoofer. The 10W3v3 comes in a single 2 ohm or single 4 ohm voice coil and can handle 500 watts RMS. The 10 inch JL Audio W3 subwoofers have been around forever and this is JL's third version of these proven performers. With 500 watts RMS power handling, a rubber surround, and a clean appearance with just a small emblem at the bottom, the JL Audio W3 10 inch subwoofers not only perform, but they look super clean when installed.
---
Best Value Mid-Level 10 Inch Subwoofer Kicker Comp R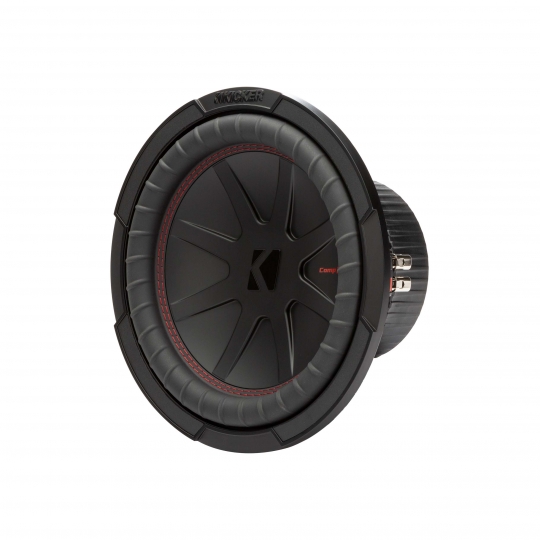 The Kicker Comp R 10 inch subwoofer deliver incredible value. You could easily put these up with the Rockford Fosgate P3, but we like the P3 a little bit more because of the increased power handling. When you look at the power handling and price point of the CompR subwoofers, it's hard to justify not stepping up to these versus some of the lower end, entry level subwoofers. The 10 inch CompR costs $149.99 while the CompC, which handles less power costs $109.99. You get way more subwoofer for only a little bit more money.
---
Best Entry Level 10 Inch Subwoofer
JL Audio W0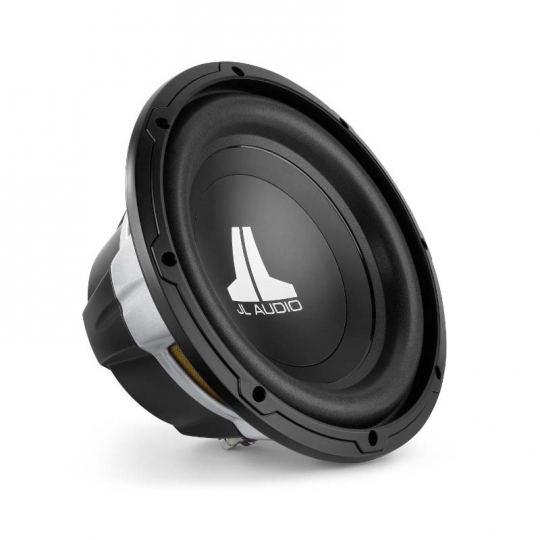 The JL Audio W0v3 10 inch subwoofers are the gold standard among entry-level subwoofers. You might even consider these step-up subwoofers when you compare specs with other entry level products. But, there's a reason these aren't necessarily the cheapest subwoofers and that's because the W0s hit hard, they sound great, and they last. There's something about JL Audio subwoofers and they simply out perform their power handling when compared head to head against other subwoofers with similar specs. The 10 inch W0 is not exception. If you are buying your first subwoofer(s) and you want to do it right the first time, cry once and go with the W0.
---
Best Cheap 10 Inch Subwoofer
Kicker CompC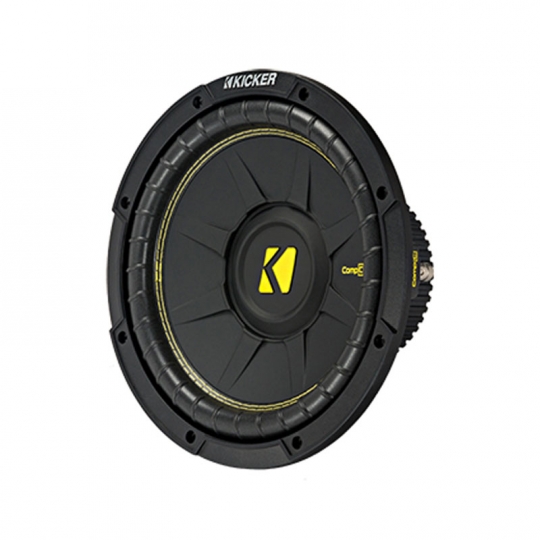 If you are looking for cheap 10 inch subwoofers, we recommend the Kicker Comp C 10 inch subwoofer. Kicker offers their Comp line which is a step-down from CompC, and they are slightly cheaper, but the CompC is definitely the way to go for a "cheap" 10 inch sub. Now, you may be saying, "That's not a cheap subwoofer." Let us explain. You don't want to deal with a $50 10-inch subwoofer. It's that cheap for a reason. How many times do you want to go back and forth, taking the subwoofer out, replacing it, and installing the new one. How much is your time worth? How annoyed will you be when you are driving around hearing your subwoofer fart because it's blown, but you haven't had time to take it out and get it warrantied? How many times are you going to go through that process? We say "Zero!" Go with the Kicker CompC, give it the power it wants, and get a good, cheap subwoofer.
---
Best Overall 10 Inch Low Profile Subwoofer
JL Audio TW3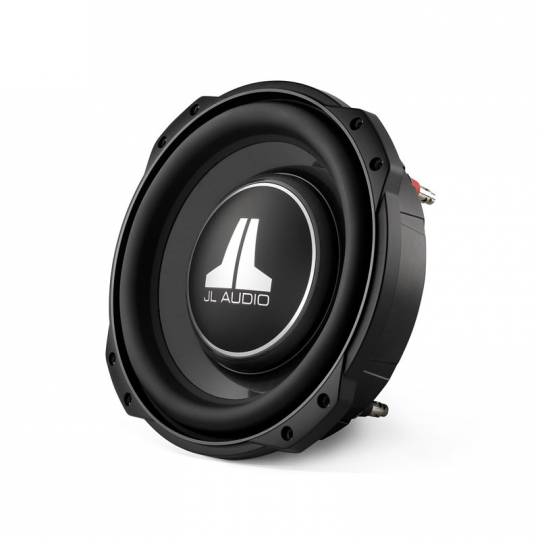 10 inch low profile subwoofers are perfect for installing under the rear seat of a crew cab truck, behind the seat of a single cab truck, or in any car or SUV where you want bass, but you want to keep your cargo space. The JL Audio 10TW3 10 inch subwoofers deliver superior output while taking up very little space. The sealed enclosure specs on these subwoofers is incredible. The boxes are super compact, the subwoofers can handle 400 watts of power, and you get output that is very similar to that of a W3 with a subwoofer that takes up significantly less space. The JL Audio 10TW3 subwoofers aren't necessarily cheap, but you get what you pay for.
---
Best Low Profile 10 Inch Subwoofer Value
Kicker CompRT
If you want a low profile 10 inch subwooofer but the JL Audio TW3 is not within your budget, the Kicker CompRT subwoofers are a close second and the best value among shallow mount 10-inch subwoofers. The CompRT kicks ass and while the TW3 is better, we admit that it is tough to pass on the CompRT to go with the TW3 when you just get so much more for your money. The 10 inch CompRT can handle 400 watts RMS, it can fit virtually anywhere, and if you don't need to build your own box, the down-firing enclosures with these subwoofers are incredible. The TW3 is better than the CompRT, but the CompRT gives it a good run for its money.
---
Best Cheap Low Profile 10 Inch Subwoofer
Rockford Fosgate R2S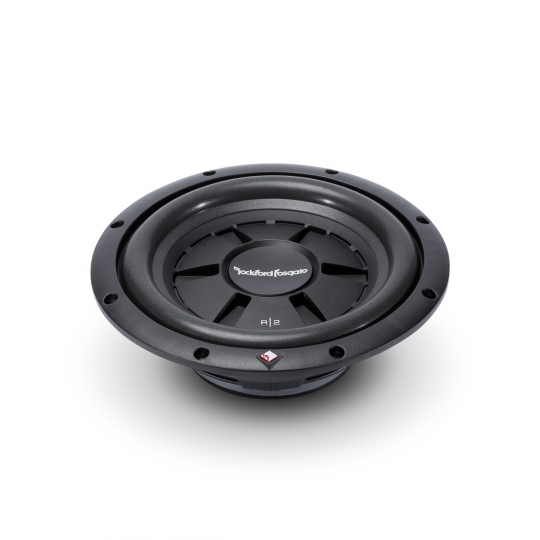 If you need a low-profile subwoofer because you are limited on space, but you need the cheapest, "good" option available, the Rockford R2S 10 inch subwoofers are our choice. These subwoofers deliver good bass while taking up minimal space and cost $129.99. When looking at low-profile subwoofers, there's nothing else out there that offers a similar price point, that is going to handle the power, last, or sound as good as the Rockford Fosgate R2S.
---
We hope you have found this information helpful. We have a complete list of comparison articles if you have narrowed your search down. If you have any further questions or if you need help finding the right subwoofer for you, please let us know and we will help you find the right product.
Frequently Asked Questions